PlaceMakers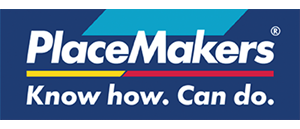 PlaceMakers is the trading name of Fletcher Distribution Limited, the retail trading arm of Fletcher Building Limited in New Zealand.
PlaceMakers is New Zealand's leading and largest supplier of building materials and hardware. We're 100% committed to our customers. We employ over 2,100 people and assist over 300,000 customers.
Eclipse Wire product available at PlaceMakers stores.
FCANZ

A group of dedicated fencing contractors and a founding strategic partner - wire manufacturer Wiremark - launched The Fencing Contractors Association of New Zealand Inc. (FCANZ) in February 2006. The fencing industry immediately embraced FCANZ with the purpose of encouraging and developing professionalism and the highest standards of fencing in New Zealand.
Cyclone is a proud gold member of FCANZ